Get the Perfect
Size for Your New Best-Fittting Lingerie!
You've taken a look at our revolutionary intimate wear, but lingerie, no matter how innovative, just isn't comfortable in the wrong size! Luckily, we've put together some tips and advice for measuring your own figure to ensure your new lingerie fits your body perfectly!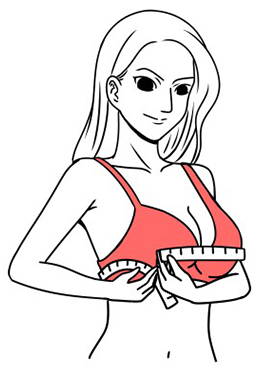 Step 1
Bust Size(Upper)
Lean forward until your breasts are pointing straight towards the ground. Wrap the measuring instrument around your upper bust. Make sure that it lays flat against your skin without pushing your breasts down at all! Take this measurement.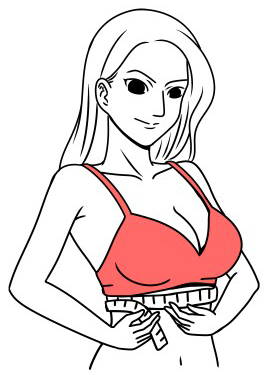 Step 2
Band Size (Lower)
Wrap the measuring instrument around your under bust, located right underneath where your breasts meet your torso. Do not wrap it too tight or too loose. Take this measurement. Use this measurement to find your band size, utilizing the following chart:
Step 3
Now, Use the Bra Size Calculator on the right find your bra size
Shapewear Size Calculator