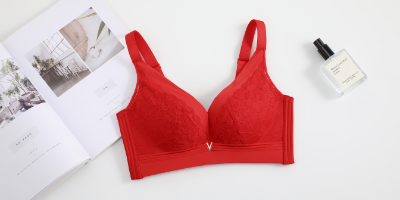 Have you ever worn your favorite white shirt but don't know which bra to match it with? If the answer is "Yes" then I can guarantee you that you are not alone.
If you ask someone to wear a bra underneath a white shirt, you better believe that about 8 out of 10 will wear a nude color bra. Women with fair skin tone will most likely choose a nude color bra while dark skin tone women will choose black color bra. The nude color has been the safest and easiest color to work with especially when it comes to undergarments. Nude and Black are neutral colors that can be easily hidden under clothes, especially those sheer white t-shirts. Most women will always choose a neutral colors bra to wear under clothes because neutral colors are easier to hide than bold color such as blue or pink
But did you know that red bras can also be invisible under your favorite white shirt? Believe it or not, certain shades of red bras can also be completely hidden under your clothes according to research. Yes, there is a science that can prove that fact. Whether your skin tone is fair or dark, our skin has red tones that can easily blend with a white color shirt.
In order to make the red bra trick work, you have to look for the right shade of red that will compliment your skin tone. If you have a fair skin tone, it is highly recommended that you choose true red color bras. For our dark skin tone beauties, deeper red colors like burgundy and scarlet are for you. Let's not forget our olive skin tones, cranberry hues will work best for your skin tone.
Pro tip: stay away from fuchsia or hot pink tones
Here are our highly recommended red bras just for you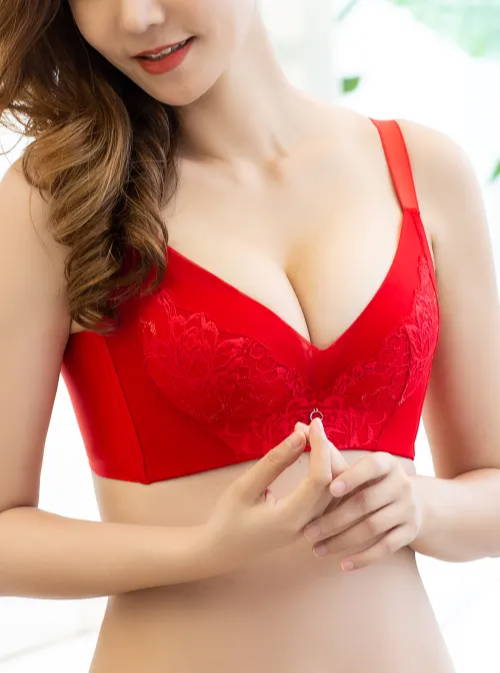 A comfortable red bra that will provide you ample amount of lift without sacrificing comfort and support. This wireless bra padding is made of cotton yarn for the utmost comfort and breathability with an inner built massaging point.
Seamless fit that hugs your curves perfectly

Cotton padded lace bra with no underwire for ultra comfort and lift effect

Premium side wings and straps for powerful support and durable stretching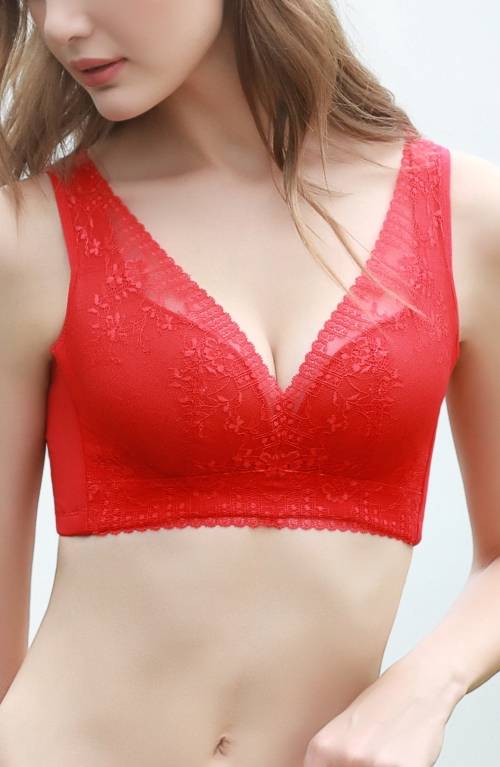 A modest yet sexy looking lace bralette that provides you full coverage and support. The anti sagging design that accentuates not only your curves but also your natural beauty, presenting you a fuller and rounder bosom with a clean and elegant neckline.
Seamless fit that hugs your curves perfectly

Made of high quality and skin-friendly material that is soft inside and out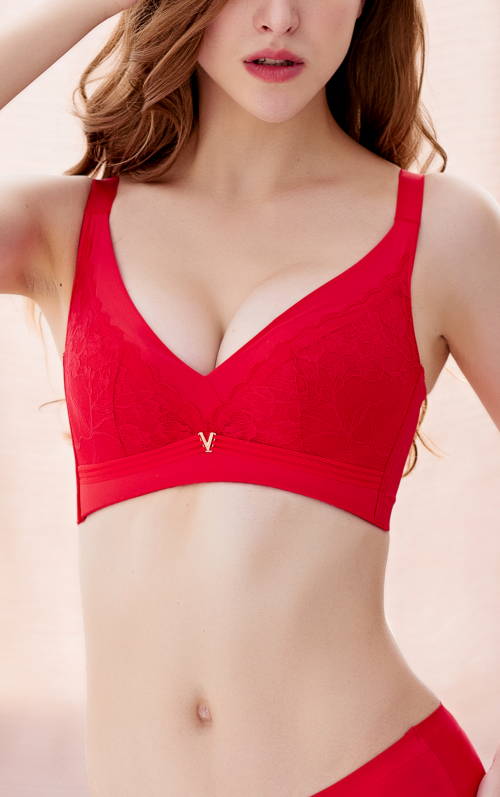 Looking for a seamless red bra? Then this is the perfect bra for you. This bra with its comfortable cotton cups will help you feel supported and cool all day long.
Wireless- be comfortable with no underwire!

Seamless fit that hugs your curves perfectly

Made with pure cotton for breathability & durable stretching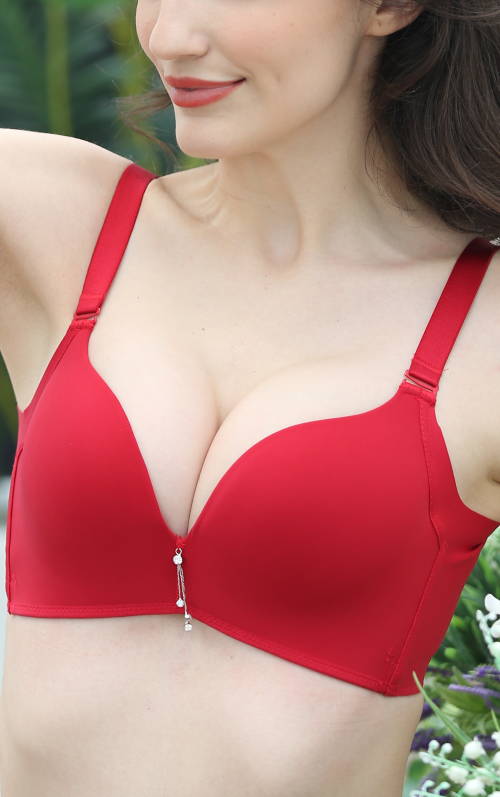 Looking for a light, airy bra that both sculpts your curves and gives you a lasting result?
This bra will give you the ultimate support and shaping experience. Overtime, the natural component in the fabric will give you younger and smoother looking skin while sculpting your natural curves for the perfect hourglass silhouette.
Made of Intelligent Curve Fabric for Your Ease of Wear and the Ultimate Shaping Experience

Dramatic Push-Up Effect without Underwire for Maximum Comfort!

Thin, Second-Skin Fit for Invisibility Underneath all Types of Clothing- no show through!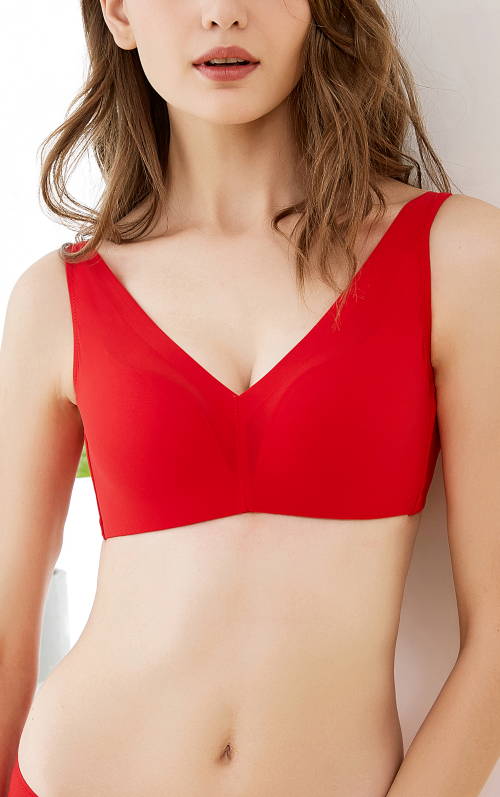 A breathable and comfortable bra that is perfect not just for everyday use but also for special occasions. The full coverage design will provide you a fuller and sexier looking appearance. 
Seamless and uses high quality fabric.

Wireless and push up design for fuller breast coverage.

Super Smooth And Softness

Molded Cup Softly Padded For A Modest And Natural Push Up Effect

Wide And Adjustable Straps To Release Back And Shoulder Stress

Wide Wings And Under band To Better Support And Distribute Fat
Despite the bold color of red bras, having a red bra or two is highly recommended in order not just to boost your confidence but to also add a pop of color in your wardrobe. Bradoria's bra collection has a huge array of styles and colors to choose from. Can't decide which bra is for you? Don't worry! Our fitting experts will gladly help you out with not just fitting but also with choosing the style that is perfect for you.
One Size Does Not Fit All!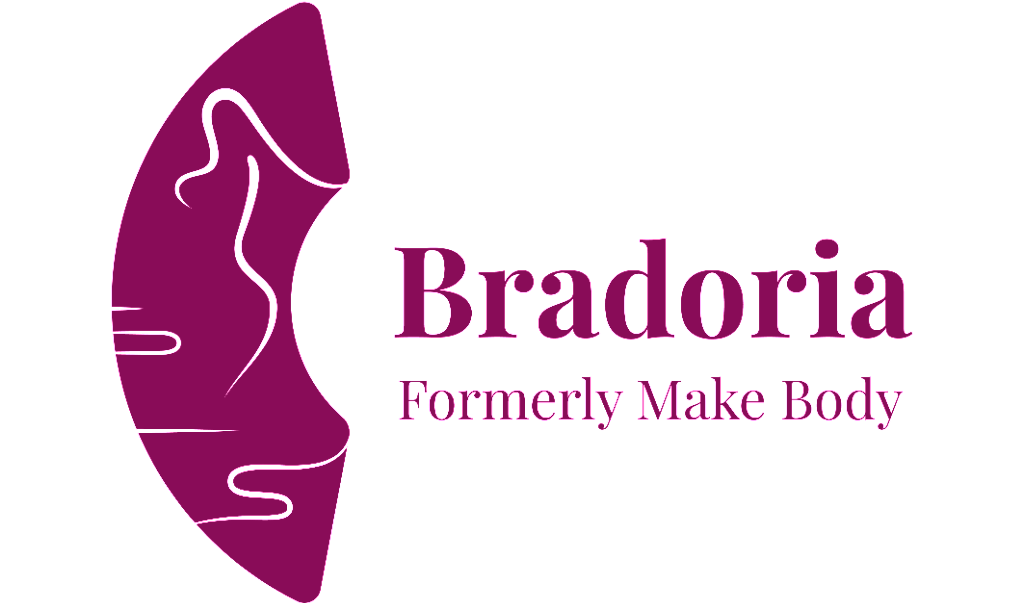 Impeccable Shape, Incredible you.
Bradoria designs lingerie shapewear with different body shapes in mind, to help women with all different, unique bodies, tastes, and ages achieve the perfect hourglass shape. By developing our S.M.A.R.T Fit™ fitting system that combines multiple body measurements and factors together, we help women find the perfect bras and shapewear for their individual figures. You deserve the grace and poise that a well tailored bra provides. Uplift your beauty and your confidence with style now using Bradoria's professional services and trusted lingerie products!